Songs and Sit-Downs will return in November - Date TBD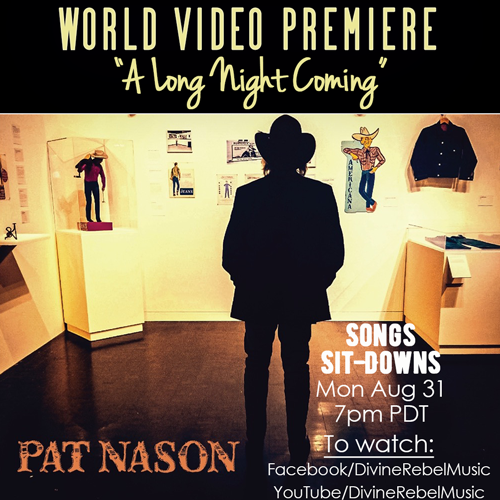 World Video Premiere of "Long Night Coming"
"A Long Night Coming," from the EP "Here And Now," by Pat Nason is a song for our time -- gritty, dark, challenging. The song reminds us that "nothing lasts forever." But we have to remind ourselves that that's true of darkness, as well. And there is so much in life that's worth fighting for and preserving, surrender to the darkness is not an option.
Baltimore-born, based in Los Angeles, Pat has been writing and performing for decades, while raising a family and working as a professional journalist. Following his retirement as an entertainment reporter and editor for United Press International, Pat released the EP, Nearly New, in 2014 and followed it up in 2015 with his first full-length CD, All The Time In The World. Pat's new EP, Here and Now (produced by Jean-Jacques Schoch), was released in March 2020.
Join us for the world premiere of the video for "A Long Night Coming," also produced and directed by Jean-Jacques Schoch.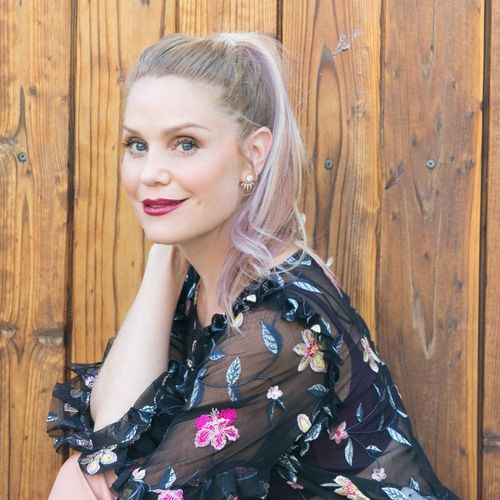 Virginia Williams
Virginia Williams is currently one of the stars of the Netflix original series, "Teenage Bounty Hunters." This highly anticipated comedy marks Jenji Kohan's third Netflix series after "Orange is the New Black" and "GLOW." Virginia recently completed playing the role of 'Charity' through Season 1 of the CW's "Charmed" reboot and played 'CJ' on Seasons 2, 3, 4, and 5 of the Netflix breakout hit, "Fuller House." Virginia is also well-known for her starring roles as 'Lauren Reed' on "Fairly Legal" for USA network and the starring role of 'Bianca' on the Lifetime original series "Monarch Cove." Appearing in well over 100 episodes of primetime television, she has held noteworthy recurring roles and guest stars on hits such as "Modern Family," "How I Met Your Mother," "NCIS," "Drop Dead Diva," "Girlfriends' Guide to Divorce," and the cult-classic "Strangers With Candy," to name a few. Additionally, she's held memorable roles in the films "Woodlawn," "The Culling," "Honeymoon With Mom," "Reading, Writing, & Romance," and "Revenge of the Bridesmaids."

Virginia is also an accomplished vocalist performing lead female vocals on the soundtrack for the film "Choosing Signs." Four of Virginia's songs made the Oscar list of just 75 songs in the running for "Best Original Song" 2020.

Williams was the first spokesperson and 'face' of "La Fresh," an eco-friendly beauty line. For this endorsement deal, she was at the forefront of the natural skincare company's national advertising and marketing campaigns.

Virginia earned a B.A. in Theatre Performance from Fordham University at Lincoln Center and studied Shakespeare at Oxford University as well as the British American Drama Academy in London. Hailing from Memphis, TN and fiercely loyal to her Southern roots, she currently resides in Los Angeles with her husband, talent/literary manager and producer, Bradford Bricken, her 4 year old and 3 year old sons, Ford and Beau, and her labradoodle, Elvis.
Our host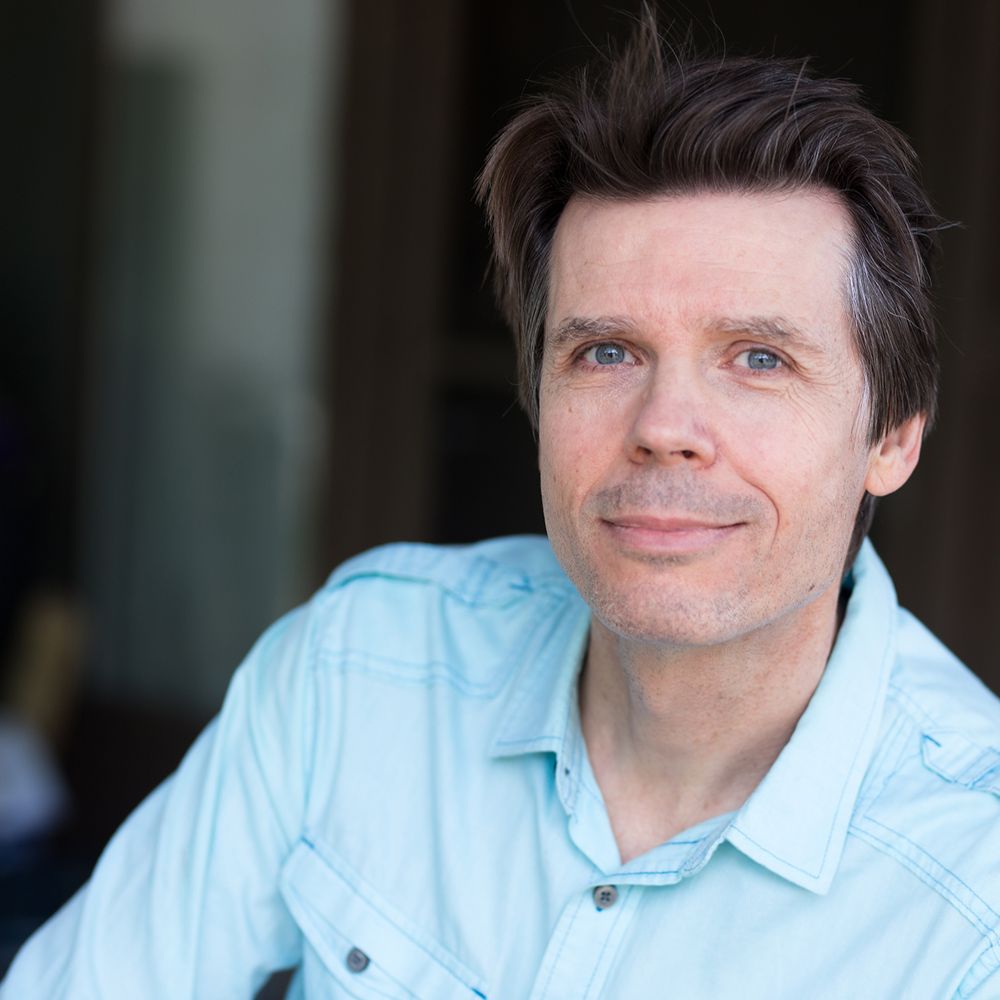 Owen Dara
Owen Dara is an Irish-born Los Angeles-based Musician, Comedian, and Filmmaker. He has performed all over the world--from Europe to Asia, America to Australia. He has written, directed, and starred in three feature films: "Choosing Signs" (available digitally worldwide), "The Holy Fail" (available on digital platforms), and "Landscape" (working title), which is in post-production. He has also published a book, penned numerous songs, and performed a one-man show based on his childhood. Four of his songs made the Oscar list of just 75 songs in the running for "Best Original Song" 2020.